This compilation is at once a cheap cash-in and an incredible bargain. It's structured without regard for chronological consistency or even who happens to be in the band but it also has no less than 14 B-SIDES AND RARITIES, making this a 'Best of' that's far more valuable to people who already have every album than people new to the band.
Things start off pretty normally, blah blah blah We Care A Lot blah blah blah Epic blah blah blah Midlife Crisis. You've heard them all before. The album actually manages to mix up its own track list at this point, with Midlife Crisis and Falling To Pieces swapping places. How the hell do you manage something like that?
The sexy e-bow vibes of Stripsearch are a welcome addition, although it is bizarrely followed by eight-minute epic The Real Thing. While it is perhaps one of their greatest overall, it also marks where this collection starts to go a bit wrong.
That's right, here come the b-sides! The World Is Yours is fine enough but the tracks that follow are kind of shite, especially the over-long instrumental, Instrumental. Much better is Sweet Emotion, which was recorded during sessions for The Real Thing and later reworked into The Perfect Crime for Bill & Ted's Bogus Adventure, earning it a double obscurity bonus. Score!
Arabian Disco and As The Worm Turns from the band's yet-to-be-reissued debut album are really quite good, with As The Worm Turns in particular being far superior to Mike Patton's recorded version. Unfortunately we have two from The Real Thing smushed in the middle – War Pigs and The Morning After. These are great and all, but it would be nice for Chuck Mosley to get a little more recognition for having been the singer for two albums rather than being the bread in a Patton sandwich.
Disc 2 is much better, mostly because it starts with Everything's Ruined, one of the best songs from the already stellar Angel Dust. Bee Gees cover I Started a Joke is the first relatively obscure track and features Mike Patton singing with an awful fake English accent. Ick.
Defying all logic, This Guy's In Love With You and Theme From Midnight Cowboy from the same (incredible!) live performance are separated by no less than four songs, one of them being the very excellent R'n'R from Chuck Mosley's Introduce Yourself. Why's it there? No idea.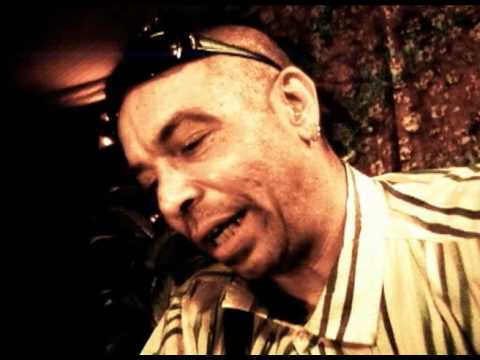 Light Up and Let Go isn't very notable at all but certainly quite tolerable. The perfect b-side! I Won't Forget You and The Big Kahuna show us where all the nu-metal bands got their ideas from – as with all things Faith No More it's probably a massive piss-take, but in this instance maybe they took the whole 'irony' thing a little too far.
Underwater Love is very welcome afterwards, because mermaids.
The cover of Spanish Eyes that follows is one of the greatest things I've ever heard – best synth-horns ever? Absolute Zero is the last b-side and is one of the few originals featured that really should have been on an album, perhaps if it had a little more polish we'd know all the words.
We finish up with totally awesome The Gentle Art of Making Enemies. Maybe the people who sequenced this album really did know what they were up to after all?
The Very Best of Faith No More is a worthy purchase as long as it's a very cheap one, and is ultimately a bit redundant if you already own The Real Thing and Angel Dust. The Chuck Mosley era is a little better represented than usual but 5 out of 39 hardly seems fair, not to mention the lack of anything that's not a single from both King for a Day… Fool for a Lifetime and Album of the Year.
What you ought to do instead is just buy each of the albums. There are only five. Chop chop!
Midlife Crisis track list…
Disc one:
We Care A Lot
From Out Of Nowhere
Epic
Falling To Pieces
Midlife Crisis
Easy (Commodores cover)
Digging The Grave
Stripsearch
The Real Thing
The World Is Yours
Hippie Jam Song
Instrumental
Highway Star (Deep Purple cover)
Sweet Emotion (not an Aerosmith cover)
Arabian Disco
War Pigs (Black Sabbath cover)
The Morning After
As The Worm Turns
Disc two:
Everything's Ruined
A Small Victory
Evidence
I Started A Joke (Bee Gees cover)
Last Cup Of Sorrow
Ashes To Ashes
Ricochet
This Guy's In Love With You (Bacharach/David standard)
R 'N' R
Kindergarten
Caffeine
Land Of Sunshine
Theme From Midnight Cowboy
Light Up And Let Go
I Won't Forget You
Underwater Love
Spanish Eyes (Al Martino cover)
The Big Kahuna
Introduce Yourself
Absolute Zero
The Gentle Art Of Making Enemies